Confirmations - Weddings - Baptisms - Christenings - Funerals
MARKING IMPORTANT LIFE OCCASIONS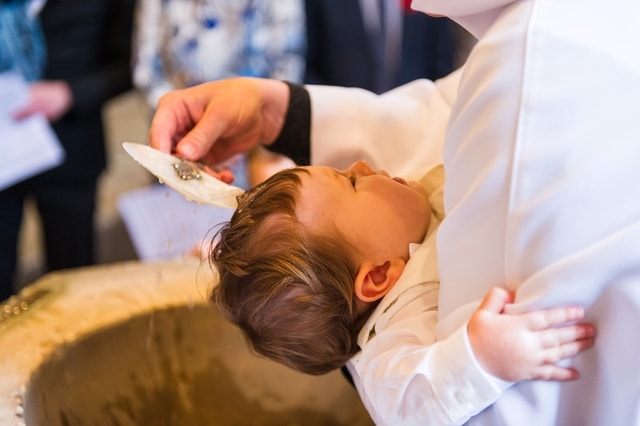 Christening (or baptism) is the ceremony when a baby, child or adult, becomes a Christian and is welcomed as a member in Christ's church.
A christening for a baby or child is a lovely family occasion where people close to them pledge to look after them, guide them in life and encourage them in the Christian faith.
If you weren't christened when you were younger you are very welcome to be baptised as an adult. If you are a parent considering a ceremony for your child, then you are also welcome to be baptised in the same service. Or at a different time to suit.
The ceremony can take place as part of an ordinary Sunday service, in a 'Messy Church' service, closest to you.
Anyone can be baptised at the parish church where they live. All you need do is ask. You can find your nearest on our 'Find a Church' page. It will have a link to the church's web page, with details for your local vicar. They will be very happy to answer any questions.
As well as christenings and baptisms the Church of England also offers a service of thanksgiving which can be more suitable for some families looking for a special way to mark the birth of a child.
You might choose this service if…
You have adopted a child into your family.
You would like your child to make their personal commitment to God when they are older.
You simply want to celebrate the arrival of your child with special words said by a vicar in church.
There is no fee for a baptism/christening or thanksgiving service.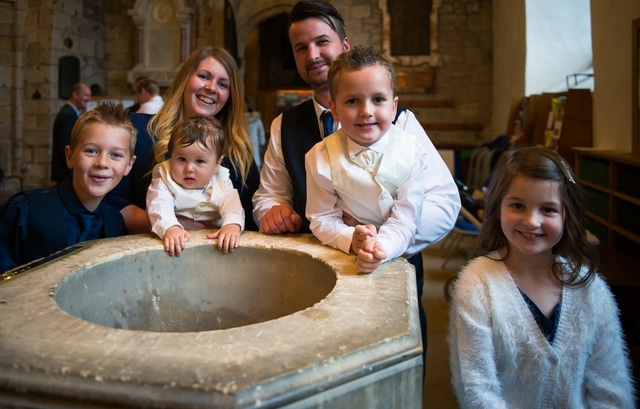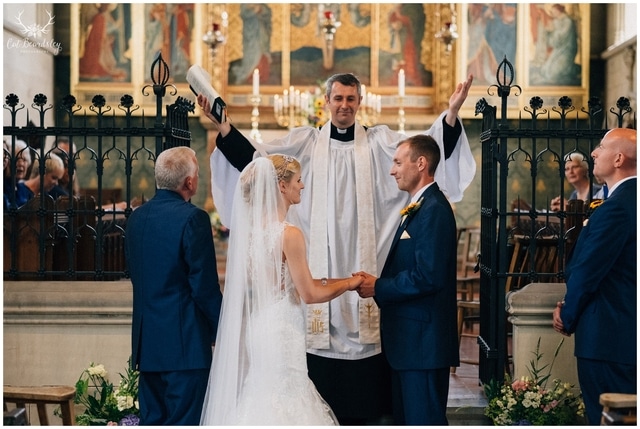 Marrying in church is as personal, meaningful and spiritual as you want it to be. Churches are special and unique places to get married in. The prayers, promises and the whole service of celebration become part of your marriage, on the day itself and beyond.
Lots of people marry in their own local church, but you might like to marry in a different church because it has special significance for you through family or other connections.
You can get married in a church even if you've never been to it before. You can see the churches on our 'Find a Church' section. They have a link to the individual church's web page, with details for the local vicar. This is an important first step in finding out about and organising a church wedding.
Imagine all the couples who have married in your local church. Some may well be your family or friends. You can feel part of history itself, the bigger plan, by marrying in the same place. These sorts of connections can make your day even more special.
And did you know that if you move house, you're immediately connected to the church there? That means you can marry in the church of your new parish.
The Church of England site has lots of wedding information. This includes ideas about choosing hymns, suggested bible readings, and answers many questions you may have about getting married in church.
A church is so much more than a venue for your wedding. Unique and special things become part of your marriage, on the day itself and beyond.
A church wedding will add a spiritual dimension to your marriage. The ceremony includes God and looks to him for help and guidance. God's blessing is the main attraction for many couples, whatever their beliefs.
You can make amazing vows, or promises, in a church. You can only make vows this big in a church. These vows, made in public, will help you to stay together and grow together. God and your church are there for you to help you keep your vows.
The Vicar has a very particular role to play in your wedding. They can blend ancient tradition and modern experience to reflect your story. Because of the relationship with the vicar, your wedding can be made personal, memorable, meaningful and beautiful.
Church buildings offer outstanding beauty. Old or new, intimate or grand, they offer centuries of history.
You can be involved in making choices about your ceremony. You can even use our online ceremony planner to get you started.
For some people, a church simply seems like the proper place to get married.
And after your wedding the church is not just a wedding venue but somewhere you can come to for support – We'll always here for you. 
Your wedding day is the beginning not the end. Church of England vicars can also offer renewal of vows or a blessing if you have been married elsewhere, something which is increasingly popular with couples.
Most of us remember to celebrate our wedding anniversary year by year. It can be a great idea to go back to the church where you were married for a Sunday service around that date. The vicar and the church community would love to see you again.
Congratulations on wanting to explore confirmation with the Church of England. Confirmation can be an important part of a lifetime journey of faith as a follower of Jesus Christ.
During the service of confirmation the Bishop and the church asks God to give you power through the Holy Spirit to live as a follower of Jesus Christ.
Before the service you will spend time thinking about your faith as you prepare to affirm your baptismal vows and your intention to live your life as a disciple of Christ.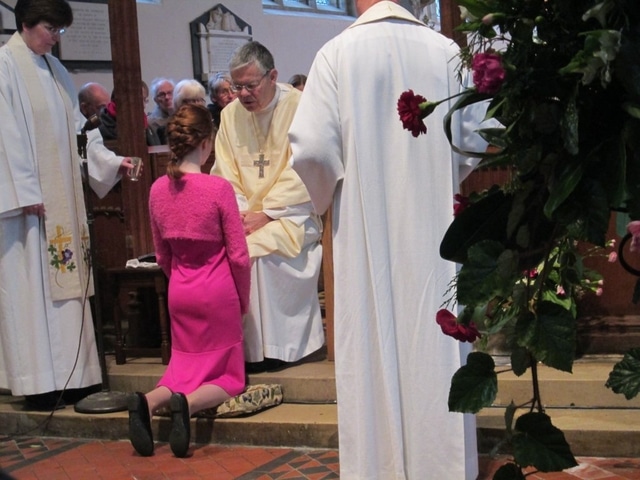 When you speak to your vicar about being confirmed they will usually invite you to a few meetings to help you get ready for the service. This is a good way to explore your faith with others who are also thinking about confirmation. And it is also a safe place to ask any questions you have about God, Jesus and the journey of faith.
These are common questions about confirmation, and the local vicar will be delighted to explain all that's involved.
If you are interested in taking this next step in your Christian faith then you can find more information and guidance about what's involved on the Church of England site.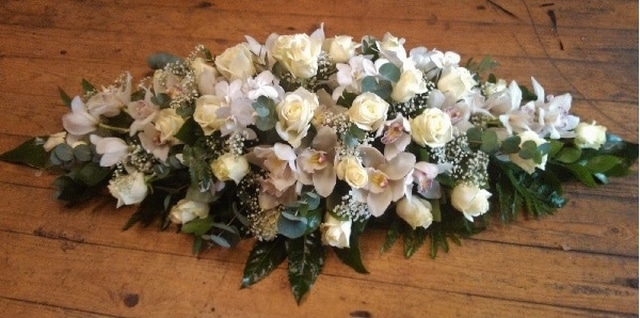 A Church of England funeral is available to everyone, giving support before, during and after the service, for as long as it's needed.
You can choose a funeral at a church or at a crematorium. Your loved one does not need to be baptised, a church community member or a Christian. We can offer a funeral to anyone.
The service may include celebration of your loved one's life. But it is more than that. The heart of the service recognises that everyone was made by God, that he loves them. In the service we entrust that special person into God's safekeeping.
The traditional words of the Church of England funeral service have been used for generations, and because they are so well recognised can bring comfort to family members. If you would like, the vicar can help you decide on ways to personalise the service through readings from the bible or poems and music choices.
The fees for a Church of England service are fixed (Usually you won't need to worry about it separately as it will be included in the funeral director's total bill.) There may be extra charges for the organist or a verger.
There is no fee for the funeral of a child or young person under the age of 16 or for the burial of a stillborn infant.
You can find more information about organising a funeral, choice of service and what you can include. See Church of England funerals. 
Families often ask for a collection to be taken during or after a funeral service for a charity or cause special to their loved one.
Churches are usually happy for this to take place but do discuss it with the vicar before the service as the church may have its own policies concerning collections, which must be observed.
FUNERAL COLLECTIONS
By law, the purposes for which money is collected in a Church of England church or churchyard have to be agreed by the vicar and Parochial Church Council. And accounted for by the PCC before being passed on to the nominated charity.
It may be helpful if a member of your family or a friend can join church officials to count the collection after the service. This family representative can also receive any personal cards and messages left for you in the collection plate. However we recognise that this may not always be possible, for example if the whole party must leave the church to go on to a committal service in the crematorium.
For more detailed guidance, please look at Diocese funeral collections.